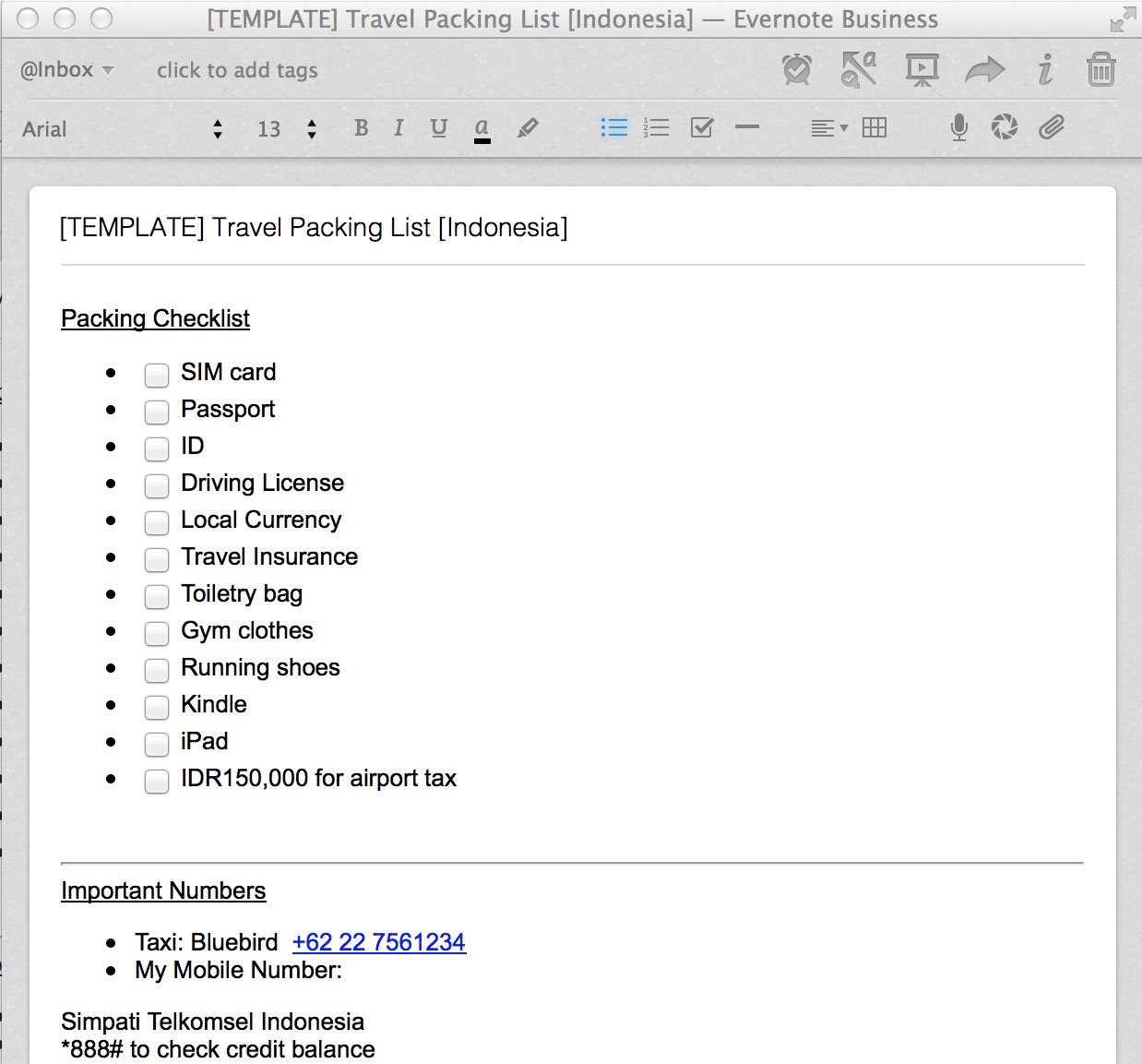 Do you use Evernote to create meeting notes? How about project notes? Or checklists for events/travels etc? I sure do – and soon enough, i began to find ways to automate the process.
Turns out that the solution is fairly simple. The idea is to create templates of notes you create regularly, which you can copy & paste again and again. Here're some templates which i've created to help you get started.
To use these templates, download the (.enex) files and import them into your Evernote app.
Do share if you have any other ideas for note templates in the comments below. Happy to hear your feedback too.